We all have our go-to skin-care products—you know, the ones we always have stashed in our purses—but sometimes it's fun (and super-effective) to play beauty chemist and whip up our own natural recipes. That's why we asked five beauty pros to share their best DIYs; here are their favorite formulas for face masks, soothing spot treatments, and more.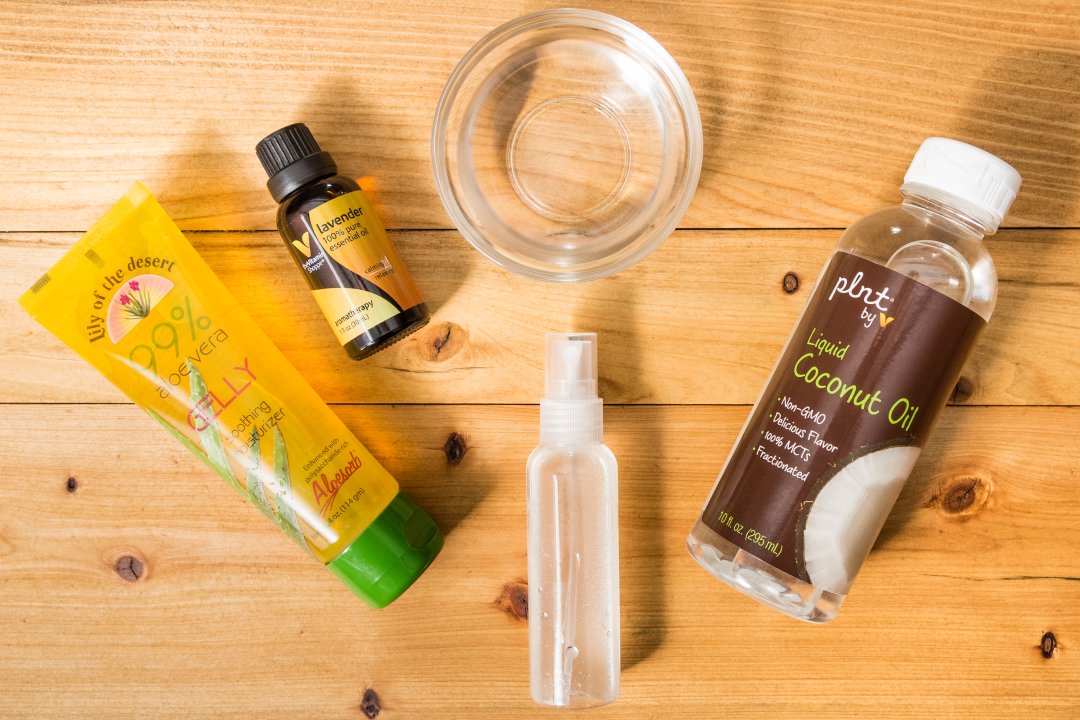 1. Hydrating Facial Mist
When you've been out in the heat or just worked up a sweat at the gym, spritzing on a facial mist is a great way to calm and cool down your skin. The following recipe—courtesy of Shannon Smyth, founder of the beauty blog A Girl's Gotta Spa!—contains aloe vera (which research has shown to have moisturizing properties) and a nourishing oil of your choice. (We suggest lavender oil, since studies have found it to be relaxing.)
Ingredients:
95 milliliters spring water
1 Tbsp pure aloe vera gel
5 drops pure lavender essential oil or pure orange essential oil
1 to 4 drops virgin olive oil or coconut oil
Directions: Combine all of the ingredients in a 100-milliliter spray bottle. Choose how much olive or coconut oil you add based on how dry your skin is, and leave it out altogether if you're very oily. If you have sensitive skin, start out with just a drop of essential oil, since their concentrated potency can be irritating. Once your ingredients are all added, give the bottle a shake and spritz your face a few times whenever you need a pick-me-up. If you're misting post-workout, just make sure to wash your face (you can use a towelette if you're in a rush) first to get rid of any dirt and grime. Otherwise, you can spritz yourself whenever—it shouldn't mess with any makeup you have on.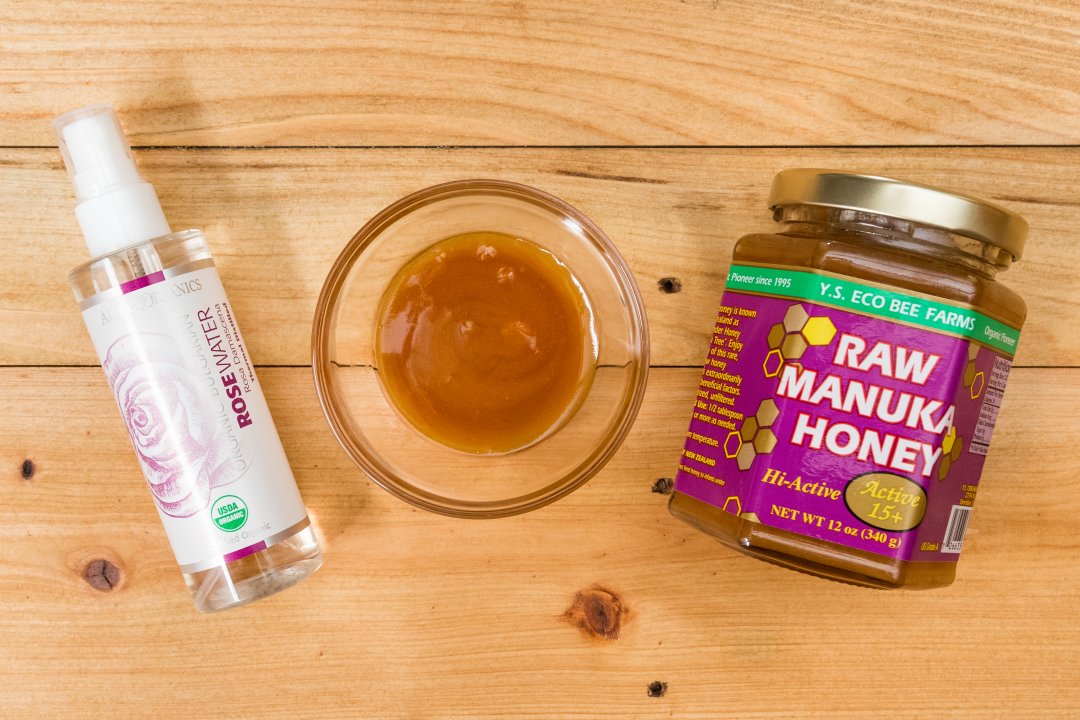 2. Moisturizing Face Mask
One of the sweetest ingredients in your cabinet—honey—has some serious skin-care benefits, with research published in An International Quarterly Journal of Research in Ayurveda supporting its ability to moisturize and soften skin. Makeup artist and beauty blogger Hillary Kline loves this face mask when she's feeling dried out.
Ingredients:
2 tsp honey
3 drops rose water
Directions: Mix honey and rose water together to create a thick paste. Apply a thin coat all over your face. Let sit for 15 minutes, rinse off with cold water, and then follow up with moisturizer.
Related: 8 All-Natural Goodies To Make Your Face Glow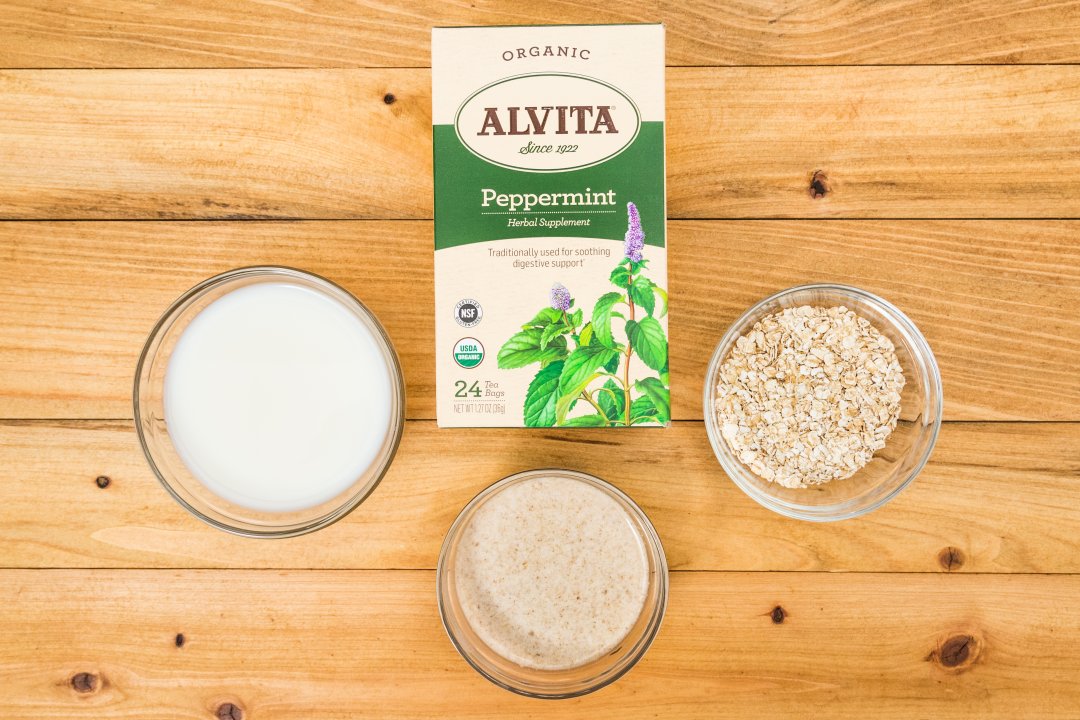 3. Soothing Spot Treatment
Dry, itchy patches of skin are a downer for anyone—unless you know a way to nix the discomfort. Enter this spot treatment recipe from Eliss Halina, esthetician and owner of Saul's Beauty Shop in Toronto. The recipe features oatmeal, which a study in the Journal of Drugs in Dermatology has shown to effectively soothe dry, itchy skin, and peppermint for instant cooling relief.
Ingredients:
1 cup milk
1 peppermint tea bag
¼ cup plain oats
Directions: Warm a bowl of milk in the microwave until hot, then steep a peppermint tea bag in it. As it steeps, grind your oats in a food processor. Place the ground-up oats in the center of a few layers of cheese cloth and pull the corners together to make a ball. Tie a string around the top of the ball to hold it shut, and place it into the milk. (When your finely-ground oats are placed in the hot liquid, they become 'colloidal oats,' the form that has been most widely studied and used in skin-care products.) Once the milk has cooled, dab the cheese cloth onto and itchy, dry patches.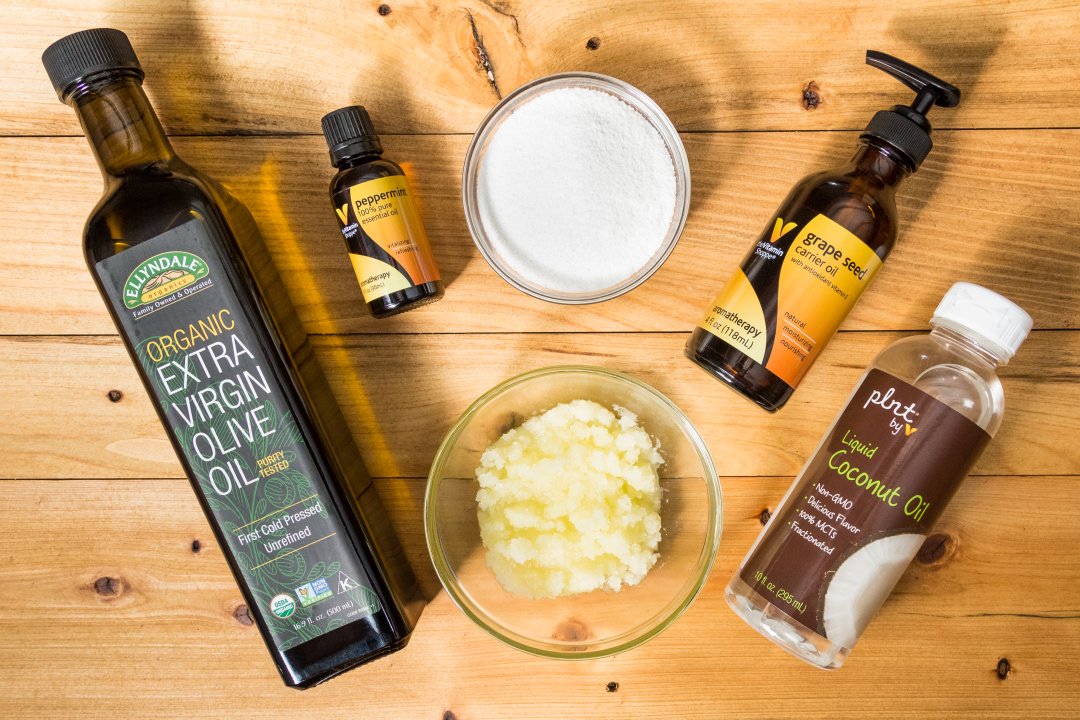 4. Skin-Softening Body Scrub
One of the best ways to smooth rough patches of skin is by exfoliating—and body scrubs are quick and easy to whip up with ingredients you have at home. Roberta Perry, founder of ScrubzBody Skin Care Products, shares a simple scrub recipe made with moisturizing coconut oil and exfoliating sugar.
Ingredients:
1 cup white table sugar
2 Tbsp olive oil
2 Tbsp grapeseed oil
2 Tbsp coconut oil
4 to 6 drops essential oil
Directions: Pour sugar into a bowl and add the oils one at a time. (For a grittier scrub, use one less tablespoon of each oil.) Stir the mixture thoroughly and add your essential oil fragrance a couple drops at a time until you're happy with the scent's potency.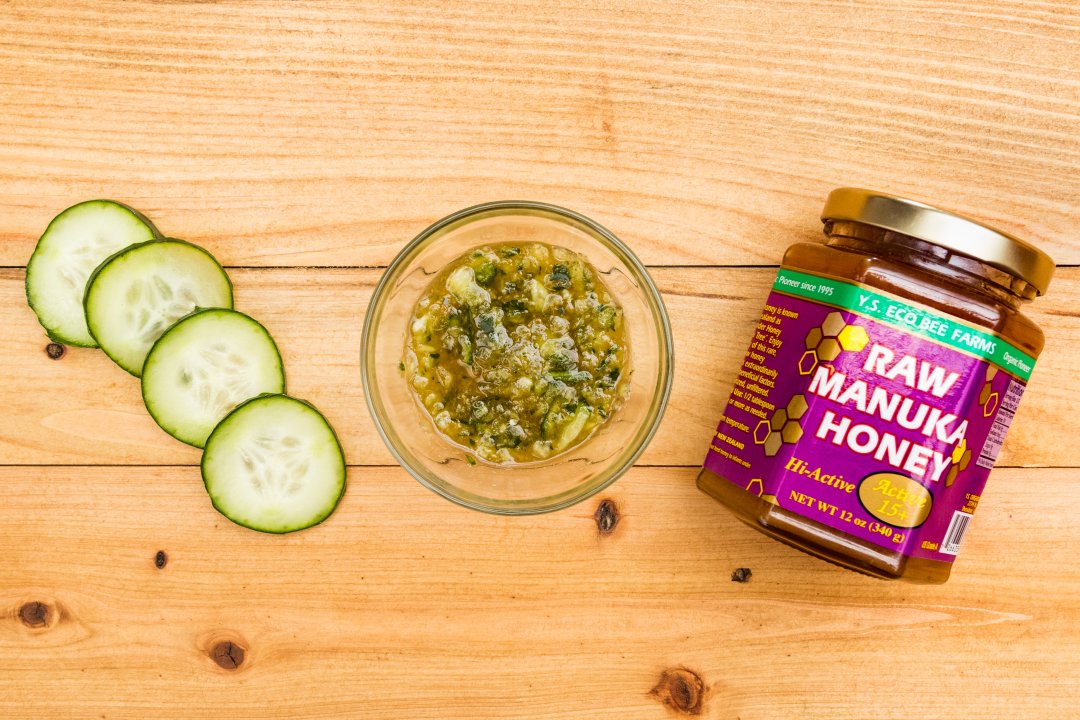 5. De-Puffing Face Mask
Ever used cucumber slices to relax the skin below your eyes—or at least seen it in a movie? Well, there's a reason this natural remedy is so popular: Cucumber contains vitamin C, an antioxidant that can soothe skin, says Zondra Wilson, creator and founder of the USDA organic Blu Skin Care. Her de-puffing face mask pairs cucumber with nourishing honey.
Ingredients:
1 cucumber, peeled and sliced
1 tsp honey
Directions: Puree cucumber slices in a food processor and pour into a bowl. Mix the honey in with a spoon. Massage the mask in a circular motion all over your face and lie down on your back with a towel under your head in case the mask drips. After 10 minutes, rinse the mask off with lukewarm water and follow up with your regular moisturizer.
(Visited 562 times, 1 visits today)