Ah, summer. We've waited all year for your sunny days, jacket-free temperatures, beach weekends, and watermelon-filled barbecues. The skin issues, like sunburn, thousands of bug bites, and shorts chafing, though? Not so much.
If you've got a fair complexion, 'sweet' mosquito-magnet blood, or just all-around sensitive skin, your summer skin-care routine needs to be jam-packed with soothing ingredients. We love this DIY skin-soothing gel recipe for when we've spent a little too much time in the sun or gotten eaten alive by bugs in the backyard.
Show your skin some TLC with these three simple ingredients:
– 4 drops chamomile essential oil
– 5 drops lavender essential oil
– 4 Tbsp aloe vera gel
Aloe vera, our go-to summer skin savior, contains vitamin A (which supports cell health and growth), vitamin C (an antioxidant that fights the cell damage involved in aging), and a compound called barbaloin (another antioxidant). Plus, because aloe is made up mostly of water, it helps hydrate your skin, too. Meanwhile, both chamomile and lavender have long been used in schools of traditional medicine for their calming qualities—and they give this gel a lovely scent!
All you have to do is mix your ingredients and store the gel in the refrigerator for an instant cooling, soothing sensation whenever your skin is crying out.
Pin this recipe card to your fridge or bathroom mirror for quick reference all summer long: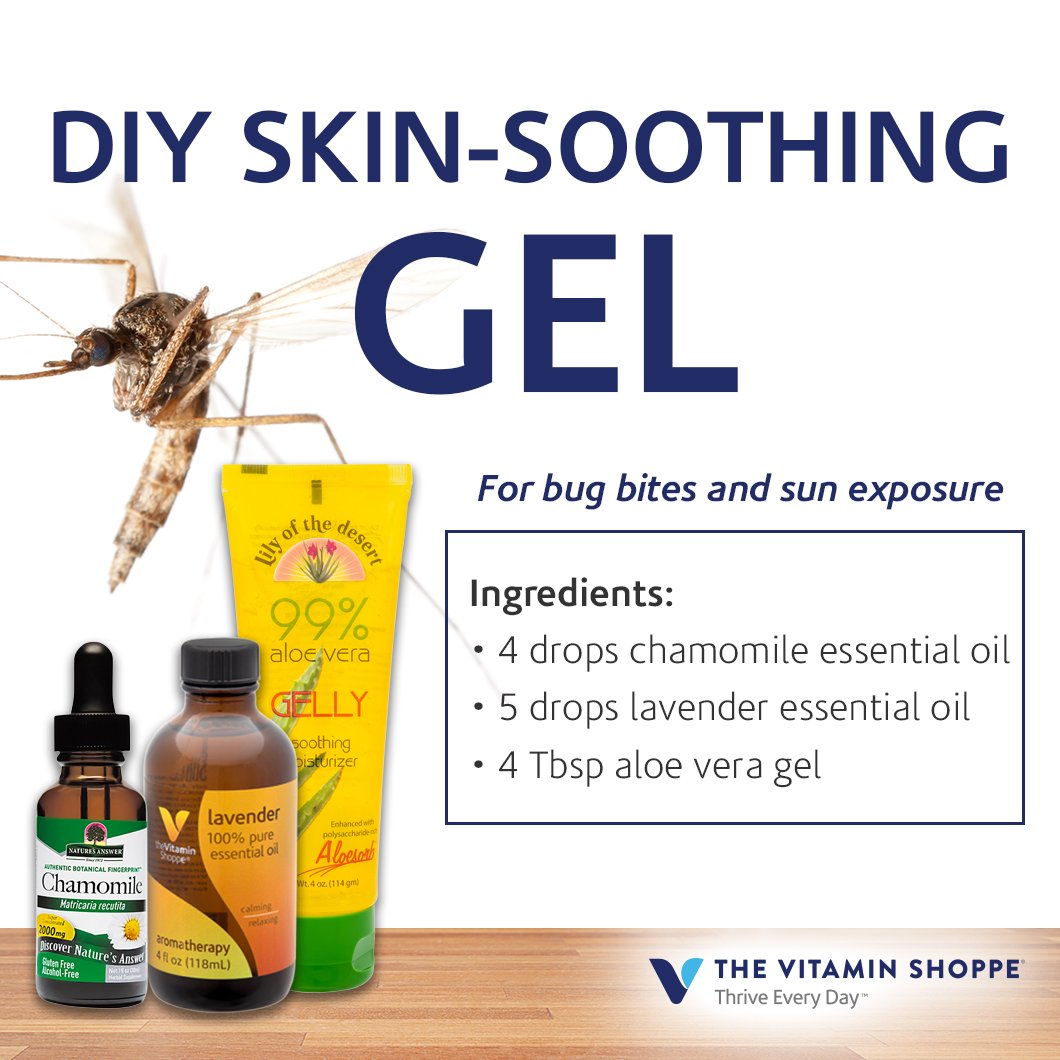 Diggin' What's Good? For more essential health facts, tips, and inspiration, join our Facebook communities, Eating Healthy and Staying Fit, today!
(Visited 513 times, 1 visits today)