Protein bars help us reach our daily protein needs, satisfy our appetites, and squash sugar cravings when we don't have time to sit down for a meal. But like any other routine, at some point your usual bar gets kind of, well, stale.
Switching things up can keep your taste buds entertained and your fitness results on track, and there are tons of fun and portable high-protein eats out there to help you do it. Here are 13 of our favorites—cookies, popcorn, chips, and brownies all included.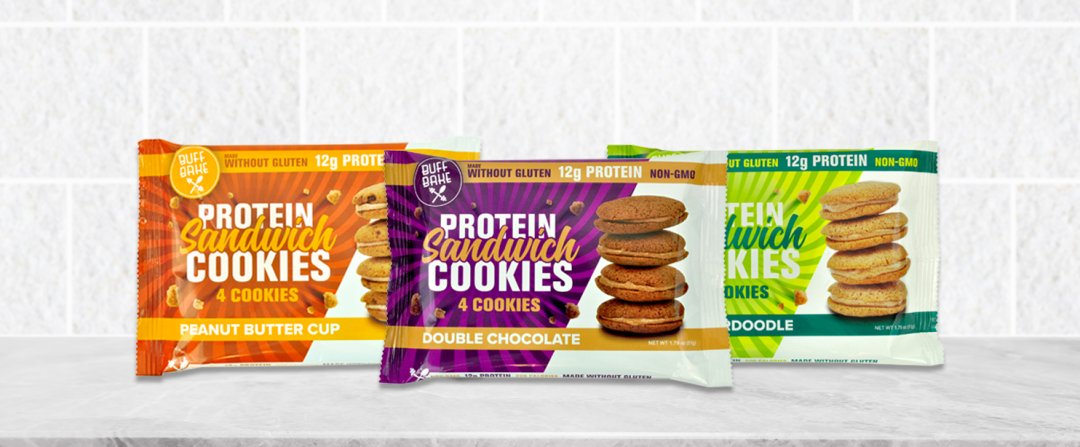 Whether you bite straight into sandwich cookies or twist to eat the icing first, you'll be satisfied by Buff Bake's new cleaned-up version of this sweet classic. Made with ingredients you can recognize, like dry-roasted peanuts, whey protein, gluten-free oat flour, whole eggs, and organic cane sugar, Buff Bake's sandwich cookies are guilt-free as can be. If PB isn't your style, try Snickerdoodle or Double Chocolate.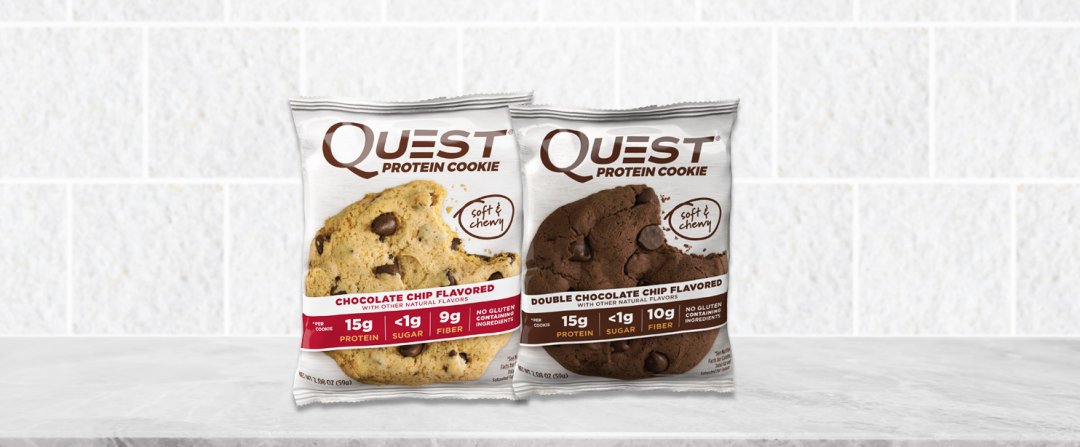 You already love their bars, and you're going to love their cookies. Quest's new Oatmeal Raisin, Double Chocolate Chip, Peanut Butter, and Chocolate Chip protein cookies pack 15 grams of protein and nine grams of fiber but less than one gram of sugar. They're soft, chewy, and gluten-free.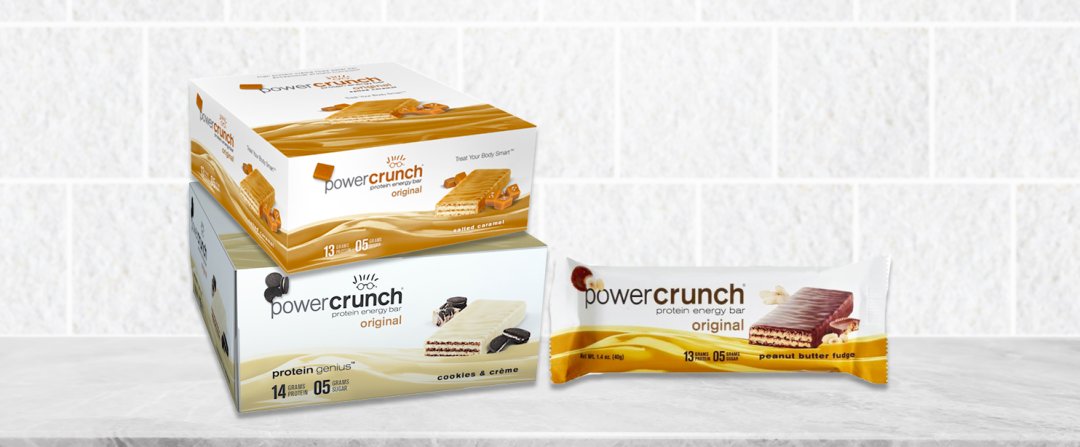 These may look like bars on the outside, but take a bite of any one of Power Crunch's 10 dessert-worthy flavors (including Salted Caramel and Peanut Butter Fudge) and you'll become a believer in their layers of wafer cookie and creamy filling. With 14 grams of protein and just five grams of sugar per bar, they're basically a Kit Kat's older, more ripped sibling.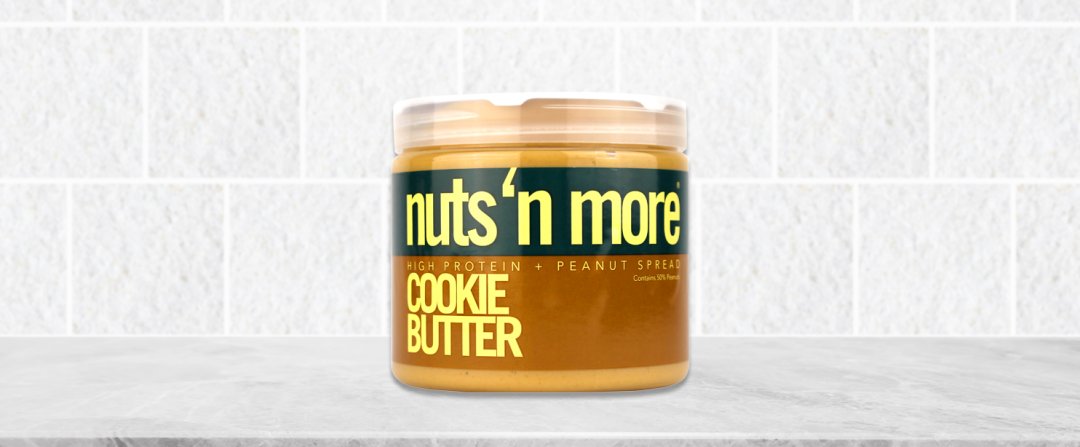 Whether you're topping rice cakes or apple slices, or just dunking your spoon in the jar, this protein-loaded (12 grams a serving) cookie butter spread will be your new go-to. After all, it contains about six grams of sugar less than your average cookie butter.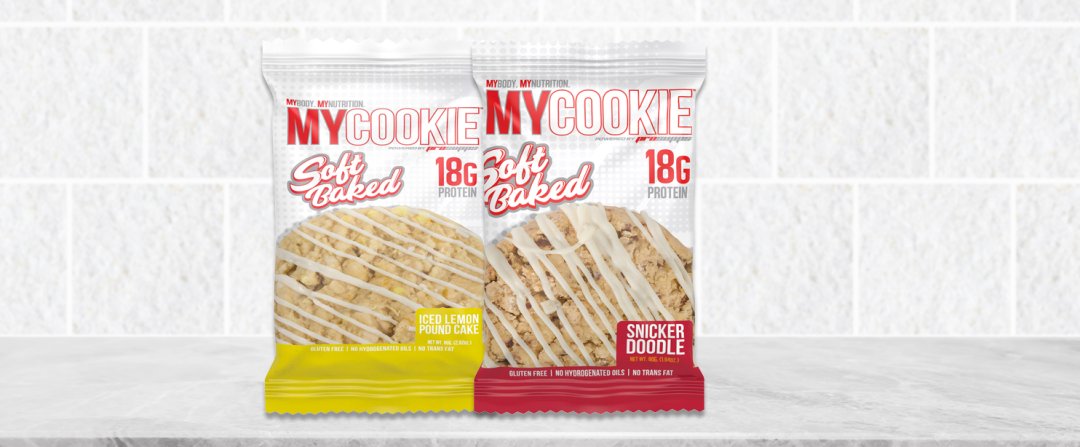 Raw cookie dough lovers will dig the soft, chewy texture of ProSupps' MyCookies. The cookies' seven flavors include Carrot Cake and Iced Lemon Pound Cake in addition to the usual crowd-pleasers so you can satisfy every craving under the sun (and muscle up with 18 grams of protein).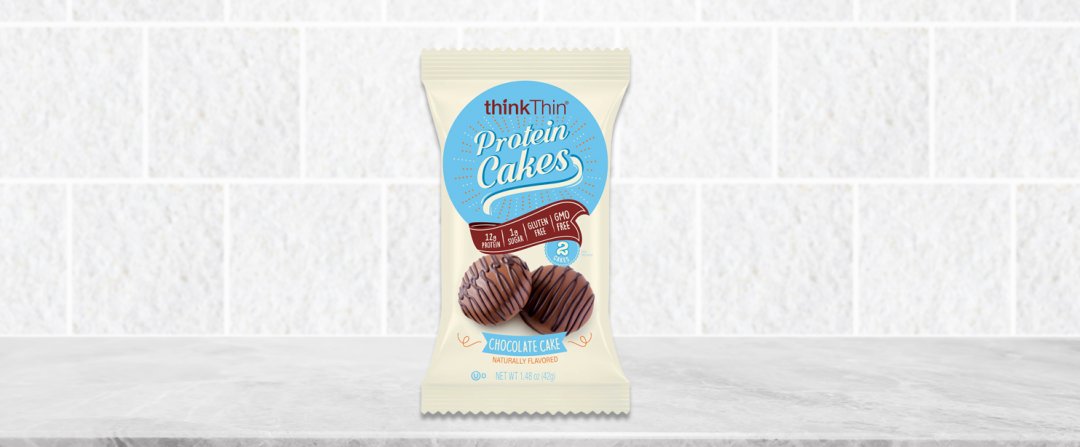 No sweet tooth can get in the way of your weight-loss goals with these low-sugar, high-protein cakes from ThinkThin on your side. The two bite-sized, chocolate-covered cakes make for a great afternoon pick-me-up or dessert.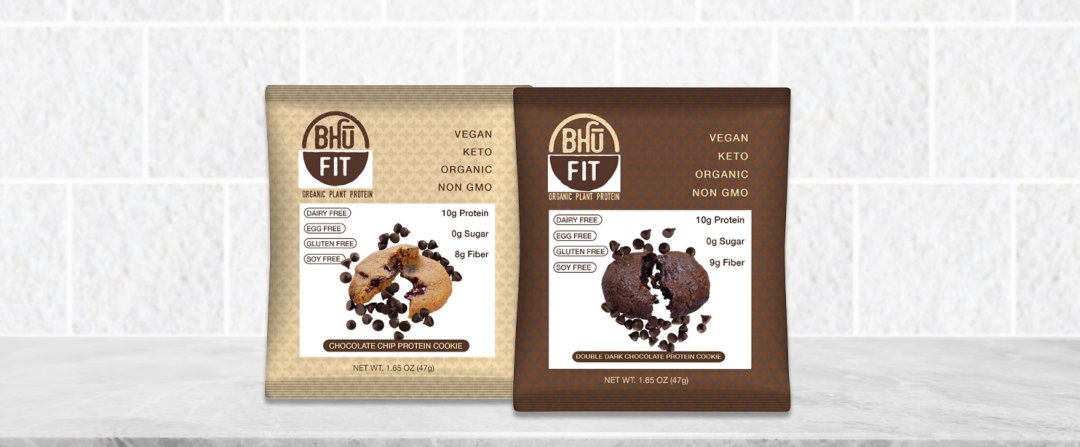 Plant-based eaters and carnivores alike will appreciate these vegan protein cookies. Made with organic cashews, plant protein, and sweetened with monk fruit and stevia, these cookies are perfectly crumbly and clean as can be—and they're loaded with nine grams of fiber and 10 grams of protein.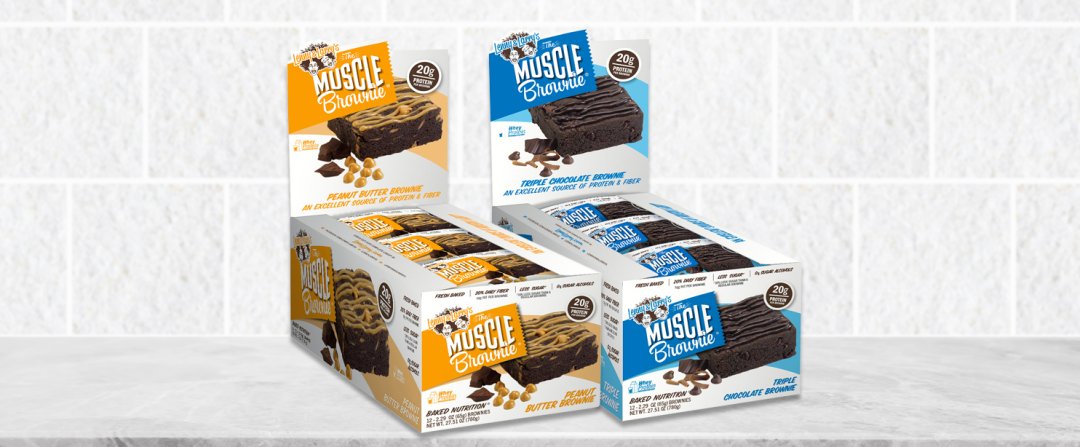 Already a fan of Lenny & Larry's protein cookies? You're going to want to try their brownies. Whether you go for Triple Chocolate, Peanut Butter, or Cookies and Cream, you'll load up on 10 grams of protein while enjoying the rich flavor and texture of those homemade box mix brownies.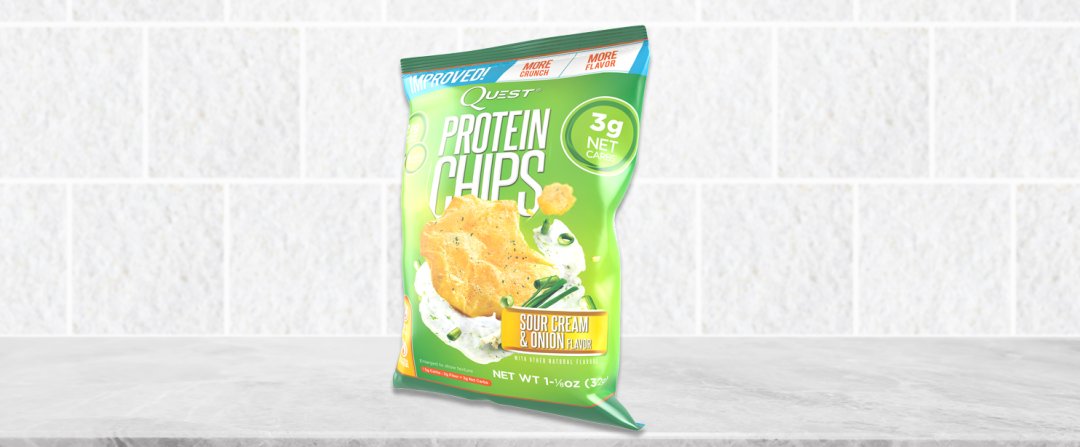 When you're craving salt but need to hit your protein goals, swap your usual dessert-inspired bar for something crunchy, savory, and equally macro-friendly: protein chips. Quest's sour cream and onion chips are just 120 calories and contain a whopping 21 grams of protein, with just five grams of carbs, zero fat, and all the eye-watering sour cream and onion flavor you could ever want.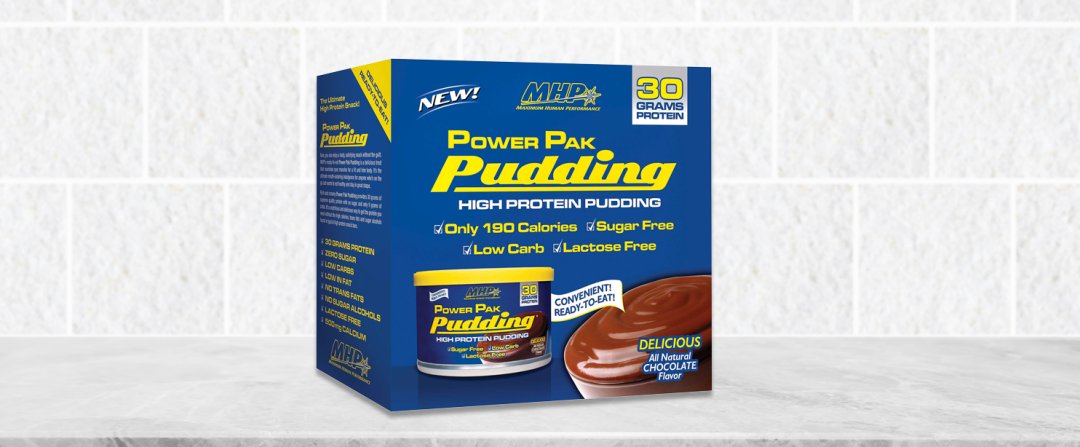 Satisfy your inner-child and fuel your fit lifestyle with MHP's protein pudding. This ready-to-eat treat offers 30 grams of protein (for zero sugar) and is thick and creamy enough to keep you satisfied. It's a welcome change of pace when you've been chomping on bars day in and day out.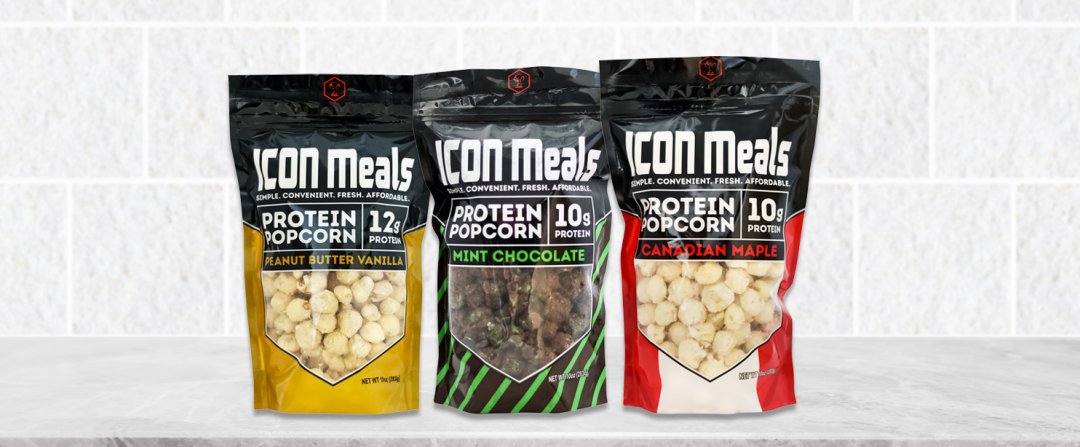 Sweet, salty, and crunchy all at once, you'd swear this protein popcorn belongs in the candy aisle. And while Icon Meals' extravagantly-flavored popcorns are a little more indulgent (they're sweetened with real sugar), you can treat yourself knowing you're also scoring an extra 10 grams of protein. Your taste buds will also go berserk for the Banana Split, Chocolate Mint, and Canadian Maple flavors.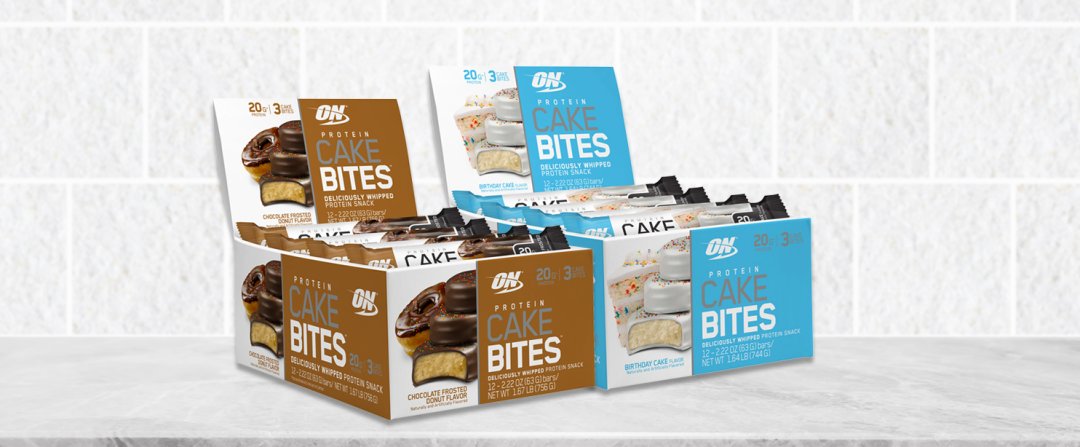 ON's protein cake bites (they pack 20 grams of protein) are the perfect fitness-focused treat when cake pops and coffee shop baked goods are calling your name. Available in flavors like Birthday Cake, Chocolate Frosted Donut, and Red Velvet, these truffle-like bites have a satisfying, chewy texture—and they're just plain fun to eat.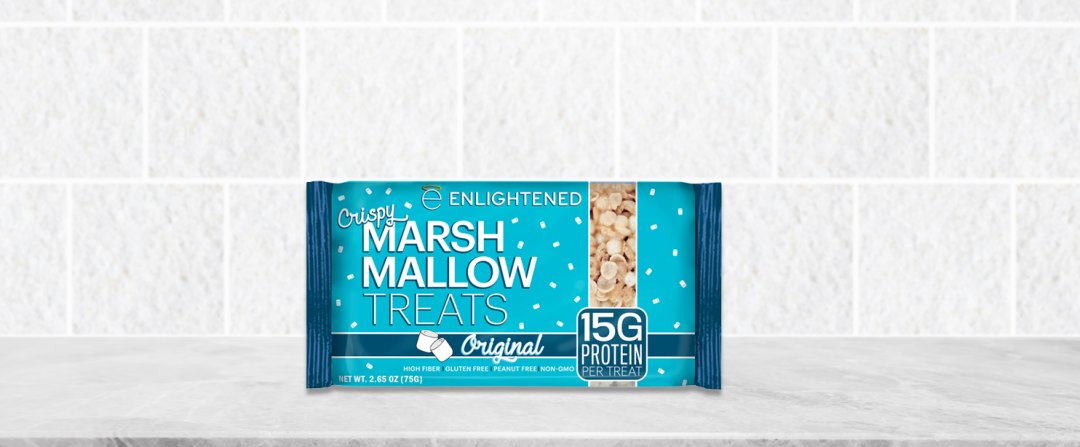 Few vending machine temptations even come close to competing with the appeal of sticky, sweet marshmallow treats. With 15 grams of protein, nine grams of fiber, and nine grams of sugar, Enlightened Foods' take on crispy marshmallow treats offers a more balanced alternative than what's lurking in your office vending machine.
(Visited 282 times, 1 visits today)