If you can down a serving of most pre-workouts and then settle down for a nap, it's time to upgrade from that starter formula to a supplement that'll really rock your world. Whether you're looking for major stim, insane pumps, or no-nonsense ingredients, there's a next-level pre-workout out there just waiting for you to crank up the heat.
So lace up your sneakers and get ready to rage, because we rounded up five of the most intense pre-workouts you can add to your shaker cup.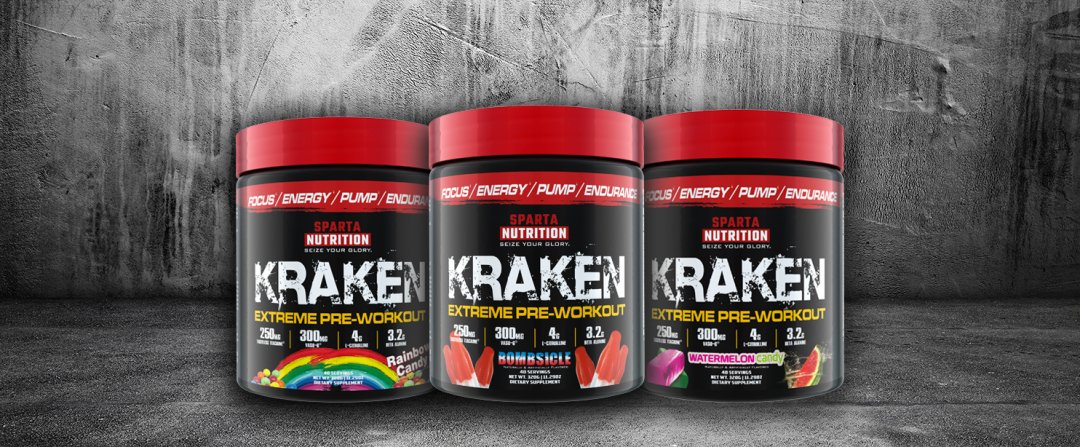 New to The Vitamin Shoppe, Kraken's Bombsicle, Watermelon Candy, and Rainbow Candy pre-workouts are no joke. Formulated for focus, pump, energy, and endurance, Kraken packs a slew of intense ingredients, including 125 milligrams of caffeine, 250 milligrams of Teacrine® (a compound similar to caffeine), and 300 milligrams of Vaso-6® (a blend of vasodilating ingredients for pump and blood flow). You'll also feel the effects of four grams of pump-boosting citrulline, more than three grams of performance- and endurance-supporting beta-alanine, along with taurine (an antioxidant-like amino acid) and glycerol (which supports hydration). If you're all about the patented ingredients, this one's for you.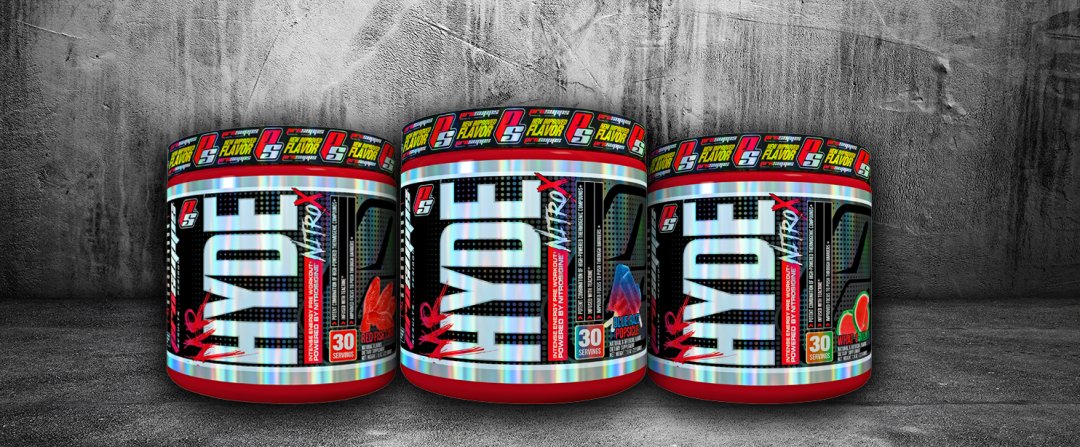 An old favorite of gym rats looking for extreme energy, Mr. Hyde Nitrox turns up the heat with ingredients to support energy, strength, and intensity. The fun starts with 420 milligrams of caffeine, a blend of citrulline and a patented form of arginine called Nitrosigine® for pump, and pre-workout staples beta-alanine and creatine. Nitrox hits next level with its 'intensity matrix,' which includes GABA (a neurotransmitter that provides stress report) and yohimbe (an herb with vasodilating properties). Candy junkies can explore their hardcore with flavors like Red Fish Candy and Blue Razz Popsicle.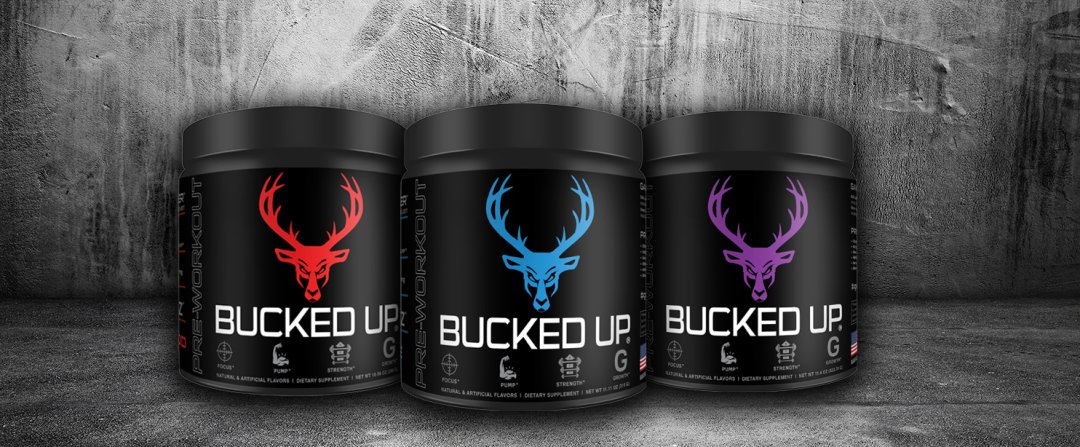 Another new edition to The Vitamin Shoppe, Bucked Up's pre-workout formula is best known for one ingredient: deer antler velvet (yes, deer antler), which contains insulin-like growth factors (IGF-1 and IGF-2). In the body, these hormones support growth (think muscle tissue) and regulate the production of growth hormone (HGH). Research suggests that our production of IGFs impacts body composition, with higher production promoting lean mass (again, muscle) over fat mass, though there's not much research on deer antler velvet yet. Bucked Up also offers six grams of citrulline, two grams of CarnoSyn® beta-alanine, 200 milligrams of caffeine, and more.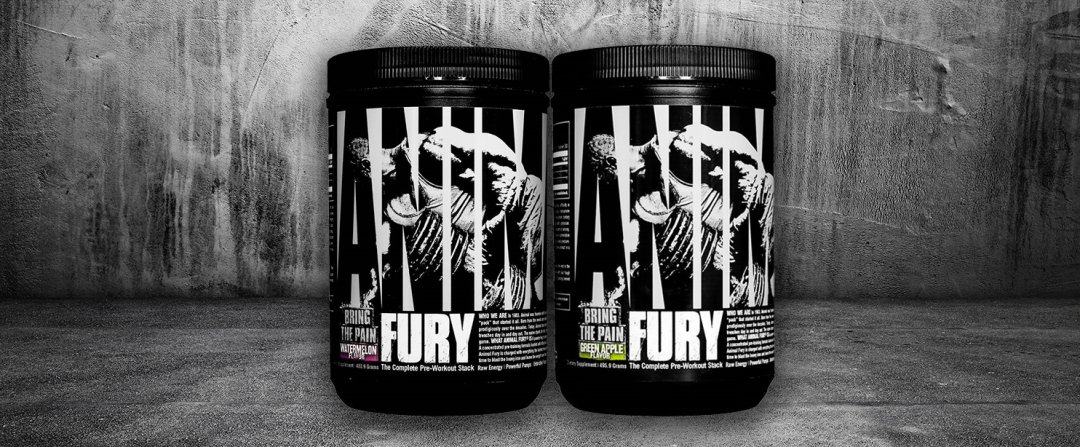 Like Universal's other training supps, their no-nonsense pre-workout is formulated for serious lifters. In addition to training staples like citrulline (six grams), beta-alanine (two grams), caffeine (350 milligrams), and l-tyrosine (one gram), Animal Fury also packs five grams of BCAAs to support muscle recovery and growth. And, did we mention there are zero proprietary blends? If you're looking to cut the B.S., grab a Watermelon or Green Apple-flavored canister today.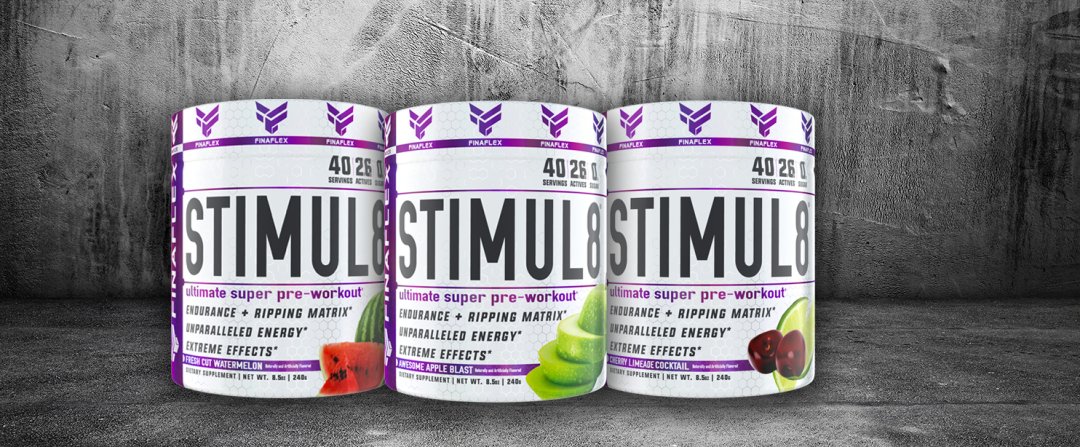 If getting shredded is top priority, Stimul8 can help you crush your workouts while leaning out. This formula's claim to fame is its patent-pending blend of stimulants, IRISINXD®, which contains cocoa seed and green tea extract (standardized to 60 percent EGCG, green tea's noteworthy antioxidant) to support thermogenesis and metabolism. Of course, you'll also get a dose of TeaCrine® in there, too. Consider Stimul8's 'endurance and ripping matrix' your cutting season BFF.
Related: 3 Weight Management Supplements That Aren't Stimulants
(Visited 6,132 times, 1 visits today)