The clean eating trend is no longer just for hippies and health nuts. And if you're looking for a cleaner, meaner whey protein supplement, you've got plenty of options. But can a shake really exude the spirit of a chocolate fudge brownie or vanilla ice cream without artificial flavors and sweeteners? Yes, friends. Yes, it can.
We gathered a bunch of whey lovers in one room to taste test shake after shake (chocolate and vanilla), and pit the latest and greatest natural proteins against each other.
Here were their top picks.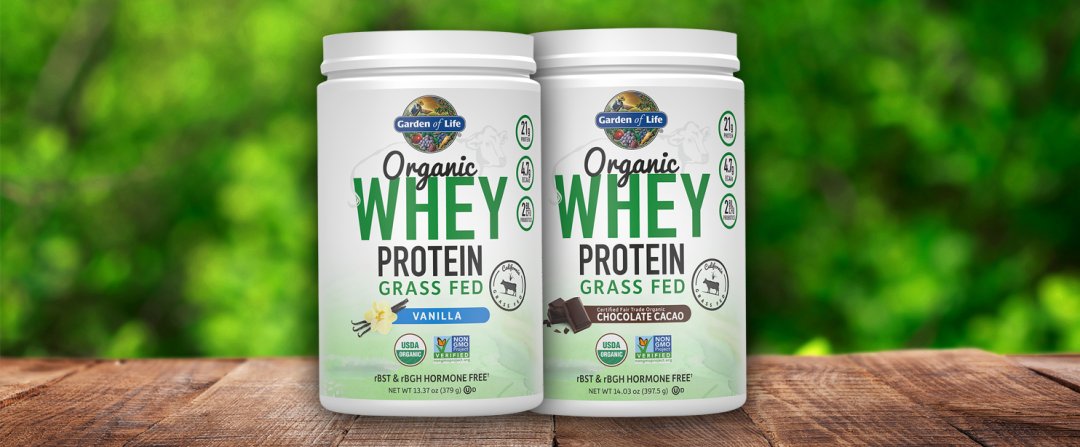 Garden of Life has finally gifted us all with a line of organic whey proteins. Our expectations of the latest product from the leader in super-clean, natural supplements were high, but we weren't disappointed: Both the chocolate cacao and vanilla flavors were crowd favorites. The vanilla had a 'buttery vanilla flavor' that our taste-testers compared to vanilla pudding, and said they could sip on all day. Meanwhile, the chocolate boasted a 'pleasant, genuine cocoa flavor.' Garden of Life uses ingredients like organic cacao, organic vanilla flavor, sea salt, and organic stevia for flavor that's rich (but real!) and a serving packs 21 grams of protein.
Want to mix things up? Try the strawberry or peanut butter flavors.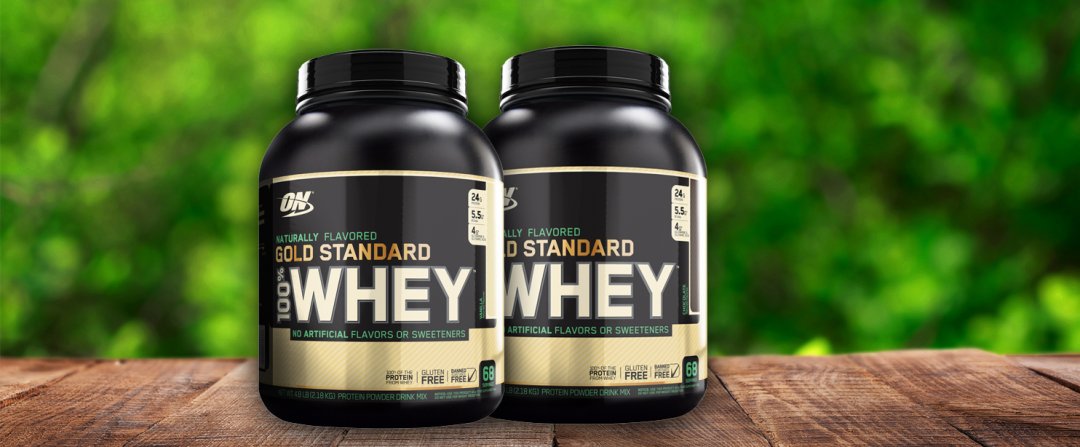 It was only a matter of time before protein giant Optimum Nutrition launched a natural whey protein—and no surprise that it was another taste test winner. With 24 grams of protein and 5.5 grams of BCAAs, it packs all the muscle-building power of your favorite Gold Standard, but swaps out artificial sweeteners for good ol' sugar (just four grams a serving, don't worry). Taste-testers loved the smooth, subtly sweet flavor of the vanilla and compared the chocolate to hot cocoa.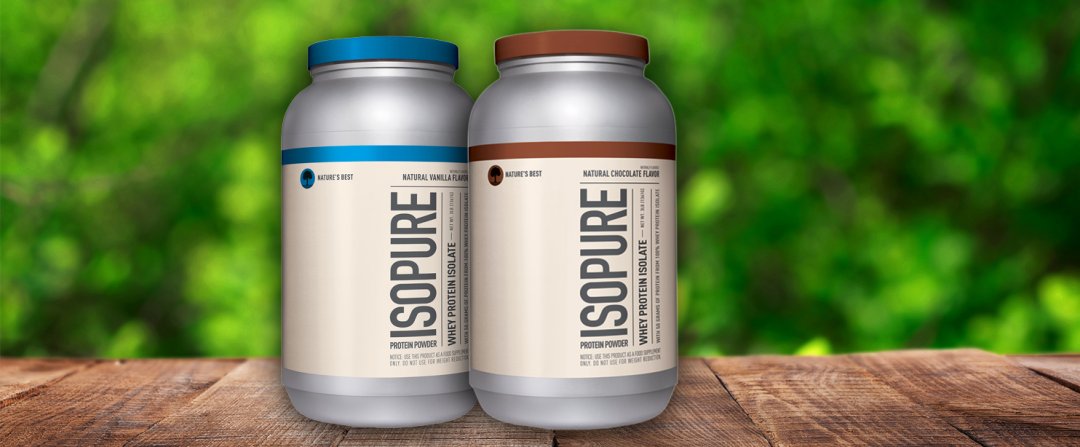 With just three grams of carbs and a solid 25 grams of protein per scoop, Isopure's natural protein also swaps artificial flavors and sweeteners for sugar. The testers' taste buds loved Isopure's slightly thicker consistency, along with the caramel vibe of the vanilla flavor.
Isopure also packs added vitamins and minerals—including B vitamins, calcium, and magnesium—for a more nutritionally-balanced refuel. Win win!