From going to bed a little earlier to walking the long way home, there are a lot of little things we can do every day to achieve big health gains. No matter what your daily wellness routine looks like, a multivitamin can help ensure you're getting the nutrients you need to keep doing you—whether you want to nail a new yoga pose or outpace your pup on runs.
There are a few things women need out of a multi—like vitamin D and calcium for healthy bones, and iron for healthy blood. Here are 6 quality multivitamins selling off the shelves at The Vitamin Shoppe.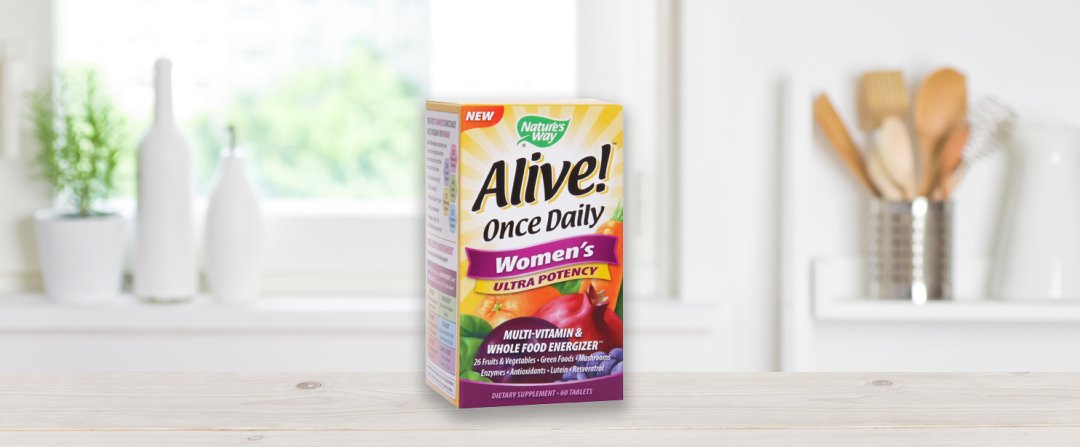 Not only does this women's multi provide high-potency doses of the usual vitamins and minerals, but it also includes a variety of digestive enzymes (12 total) to support healthy digestion and nutrient absorption, along with 14 different greens (including spirulina, blue-green algae, and chlorella) and a blend of 12 mushrooms (like reishi, maitake, and chaga). Together, these ingredients help support energy, eye health, bone health, heart health, immunity, and more.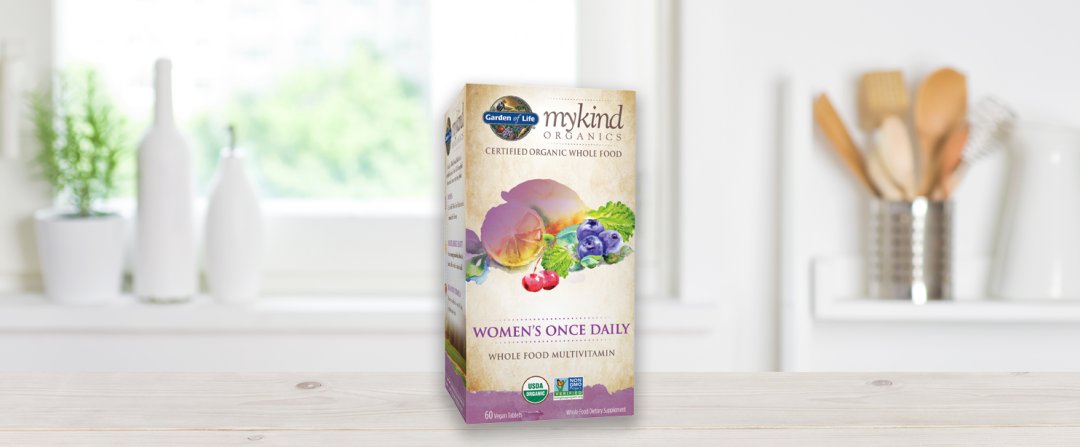 Garden of Life's MyKind Organics line was created for people whose top priority is top-notch quality—and their multis are USDA Organic, Non-GMO Project Verified, and made from whole foods. MyKind Women's Once Daily multis provide 19 vitamins and minerals (15 of which are at high-potency doses) from organic sources like lemon, garlic, and holy basil. Plus, the goodness is packaged in Garden of Life's patent-pending Clean Tablet Technology, which means no magnesium stearate, a vegetable lubricant used in many supps.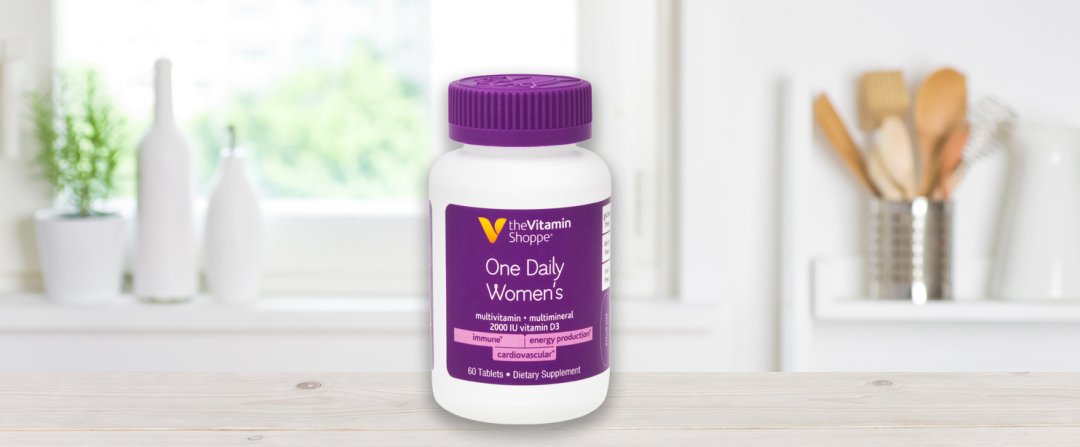 Loaded with the essentials, The Vitamin Shoppe's One Daily Women's covers all of your vitamin and mineral bases, including 2,000 IU of vitamin D and 10 milligrams of iron (which is more than many multis out there). It also contains cranberry concentrate for urinary tract health, choline, and a blend of antioxidants, including lycopene and resveratrol, for immune and cardiovascular support.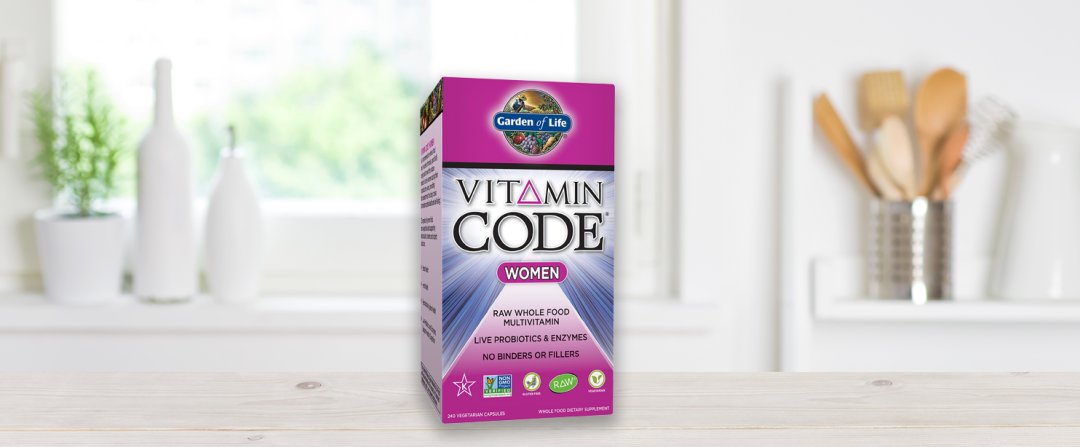 Garden of Life's Vitamin Code supplements are made with raw, whole-food ingredients (which some experts believe are more easily recognized by your body), and provide a variety of nutrients beyond the standard vitamins and minerals, such as CoQ10 for antioxidant and energy support. They also contain a blend of enzymes and probiotics to support digestion and gut health.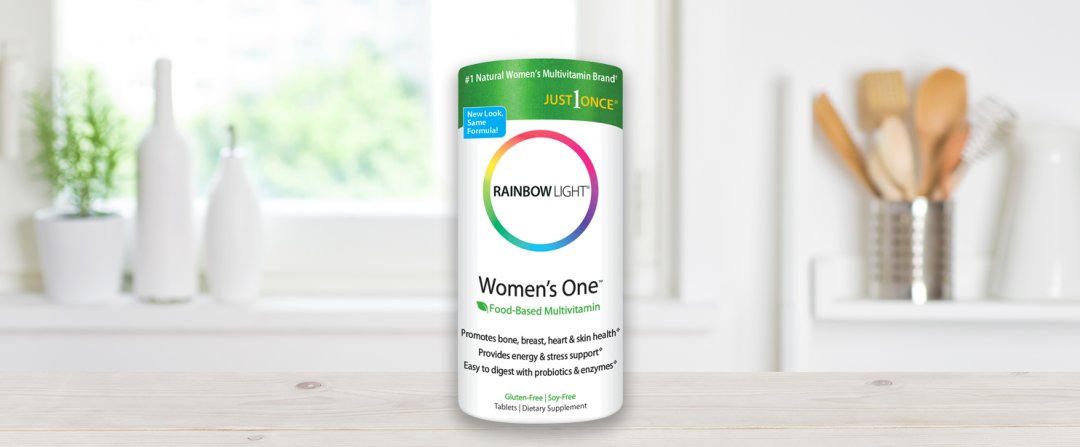 Formulated to support heart, breast, bone, skin, and immune health, this multi provides the usual vitamins and minerals (and high amounts of B vitamins), in addition to a few other blends of health-promoting ingredients. First, there's a combo of enzymes and probiotics to boost digestion. Then there's a "vibrant foods" mix, which includes ingredients like spirulina, beet root, and blackberry, to support energy and vitality. Finally, there's the "women's vitality blend," which includes chlorella, grape, pomegranate, and lutein, for even more nutrition.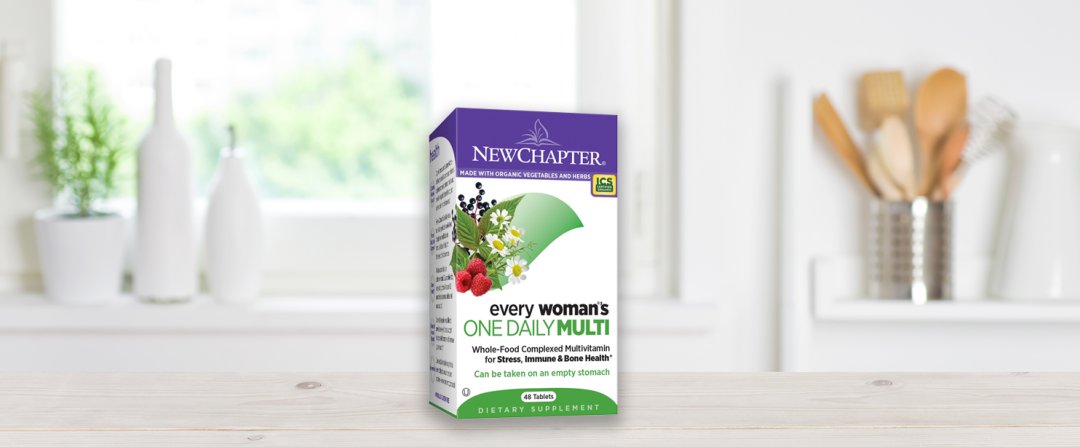 Designed for the needs of the active woman, New Chapter's Every Woman's daily multivitamin emphasizes stress, immune, and bone health. The formula is made with fermented vitamins and minerals for easier digestibility, and provides high-potency doses of the vitamins you need. In addition to the usual suspects, Every Woman's One Daily also includes a few blends of herbs and superfoods—featuring maca, elderberry, eleuthero, and schizandra—to target energy, immune, and hormonal health. You'll even score some ginger and turmeric for good measure.
Diggin' What's Good? For more essential health facts, tips, and inspiration, join our Facebook communities, Eating Healthy and Staying Fit, today!
(Visited 1,711 times, 3 visits today)