When your workouts don't reflect your goals, what you see in the mirror won't either—and nothing is more frustrating than spinning your wheels and going nowhere.
How you spend your time in the gym—and which supplements you take to support your workouts—depends on whether you want to get strong, pack on muscle, shed fat, or boost your endurance. Use this quick fitness cheat sheet to make sure every rep you perform and supp you take accelerates your progress.
Goal: Strength
Training: When you're training for absolute strength, you want your body to use the 'phosphagen energy system,' in which it breaks down a form of creatine to rapidly produce energy. Thing is, your body can't produce energy like this for very long—we're talking less than 30 seconds—so your workouts will need short periods of all-out work and long periods of rest.
To maximize strength gains, lift between 80 and 95 percent of your one-rep max and perform four to eight sets of just two to five reps, says New Jersey-based trainer Bryant Klein, C.S.C.S. Rest for three to five minutes between sets.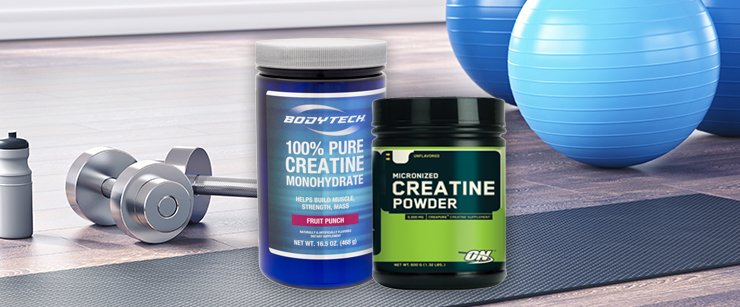 Supplements: The more creatine stored in your muscles, the greater capacity those muscles have to churn out that fast and hard work when they need to—and research shows that how much you consume affects your stores. Studies have found that just two weeks of consuming between five and 20 grams of creatine a day can improve exercise performance and support strength gains.
"One study also showed that participants who took a daily creatine supplement while following a resistance training program significantly increased their resting testosterone levels after 10 weeks," says dietitian Beth Warren, R.D.N., founder of Beth Warren Nutrition. Research suggests taking 20 to 25 grams of creatine a day for five days to increase muscle creatine levels, and supplementing with between two and five grams a day from there. Up your creatine stores deliciously with a powdered supplement like BodyTech's Fruit Punch 100% Creatine Monohydrate.
Goal: Hypertrophy
Training: If you're set on building muscle mass, you need to increase the amount of time your muscles spend under tension to tap into your body's glycolytic energy system, which relies heavily on the glycogen stored in your muscles and is associated with stimulating muscle growth.
Related: 6 Possible Reasons Why You're Not Building Muscle
To ramp up that time under tension, perform three to six sets of eight to 15 reps (about 90 seconds of work) with 65 to 75 percent of your one-rep max, recommends Klein. Rest for one to three minutes between sets.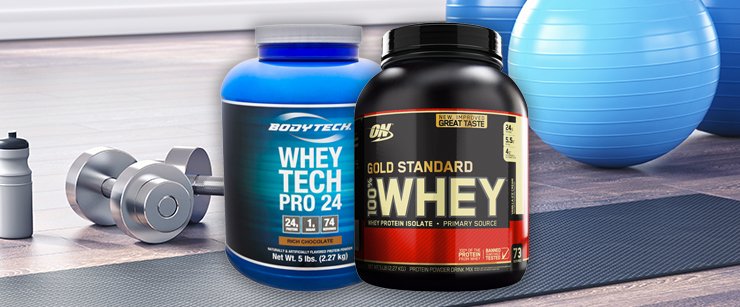 Supplements: Whey protein, which is made from cow's milk, can be a major player in a muscle-building diet because it contains a high proportion of essential amino acids (which cannot be made by our body) and branched-chain amino acids (which play crucial roles in the muscle protein synthesis process responsibly for size gains).
In fact, supplementing with whey protein while resistance training regularly is the ideal combo for promoting muscle hypertrophy and exercise recovery, says research published in Nutrition & Metabolism. Studies suggest that 20 to 40 grams of protein both before and after exercise offers the most muscle-building benefits. Optimum Nutrition's Vanilla Ice Cream Gold Standard 100% Whey and BodyTech's Rich Chocolate WheyTech Pro 24 both pack 24 grams of protein per scoop.
Goal: Endurance
Training: "Muscular endurance training improves performance swimming, running, and other sports that require you to reproduce force over an extended period of time," says Klein. To train your muscles for endurance, you'll need to tap into the oxidative energy system, which can utilize fat (with the help of oxygen) to help your muscles work for long durations.
Endurance workouts need to be lower intensity, so you'll drop your weight down to 50 percent of your one-rep max, says Klein. Perform three to six sets of 15-plus reps and rest for a minute between sets.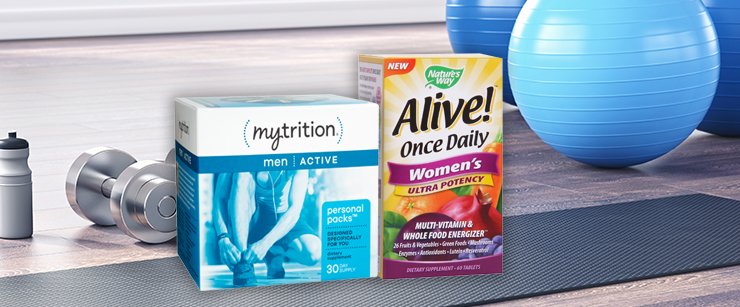 Supplements: When it comes to muscle endurance, a few minerals can be particularly helpful: iron, copper, and zinc. According to Warren, these minerals play key roles in the flow of oxygen to working muscles and throughout the body, and warding off oxidative stress. And since many young athletes don't get enough of them, supplementing can help boost performance and workout recovery.
The National Institutes of Health recommends adults get about 900 micrograms of copper, eight (women) to 11 (men) milligrams of zinc, and eight (men) or 18 (women) milligrams of iron, per day. A daily multivitamin can help you reach your needs.
Goal: Fat Loss
Training: Burning fat requires a strategic combination of cardio, strength training, and nutrition—but to lose fat in a sustainable way, you also need to preserve (or build) muscle mass. The more muscle you have, the higher your resting metabolic rate (the amount of calories you need to live every day), and the fewer calories you need to slash to support weight loss, explains Klein.
To maximize muscle mass and shed fat, you'll strength train just like you would for hypertrophy (that's three to six sets of eight to 15 reps with a couple minutes of rest in between).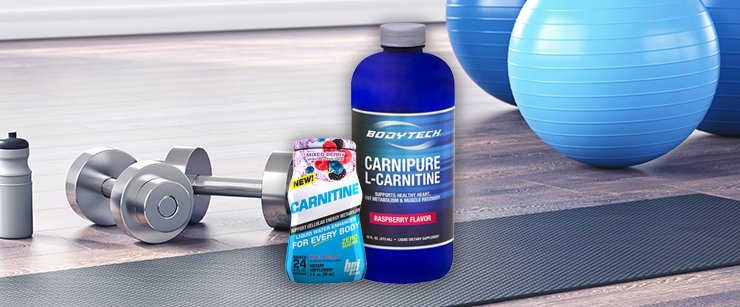 Supplements: Carnitine, an amino acid-like compound our body produces and that we get from food, helps our body convert fat into energy by escorting fatty acids into our cells' energy-producing machines (called mitochondria), says Warren. "When you increase levels of muscle carnitine, you support the fat burning-process because your body becomes more efficient at processing fuel," she explains.
One 2016 Obesity Reviews meta-analysis found that those who supplemented with carnitine lost significantly more weight than those who took a placebo. BodyTech's Carnipure Carnitine supports fat metabolism—and tastes like raspberries (win-win!).
(Visited 846 times, 1 visits today)